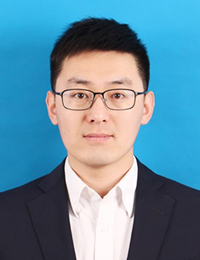 LIU Ningning
Ph.D., Professor
Email: liuningning@shsmu.edu.cn
Phone:+862163846590
Research Interests:Mycobiome and Human Health
Biography
Dr. Liu obtained his Ph.D. from Shanghai Institutes of Biological Sciences, Chinese Academy of Sciences in 2012. After graduation, he continued his research in Harvard Medical School at Boston as a post-doctoral researcher. In 2017, he joined the School of Public Health in Shanghai Jiao Tong University School of Medicine as a faculty member until now. Dr. Liu was elected as Shanghai Pujiang Talent and was awarded Shanghai Young Eastern Scholar. Dr. Liu's research has been focused on the interaction among nutrition, fungal mycobiome and host in human health and diseases. He has published more than 30 original papers in prestigious journals (Nature Microbiology, Nature Communications, Nature Protocols, PNAS, Cell research, Cell Reports, PLOS Pathogens, PLOS Genetics, etc) and has filed 6 patents for invention. Dr. Liu has been awarded research grants from National Natural Science Foundation, the Ministry of Science and Technology of China, Chinese Academy of Sciences, and so on.
Research interests
The human body harbors a dynamic micro-ecological system, microbiota, which interplays with different physiological processes and disease susceptibilities. Although there is a similar number of bacterial cells as compared with human cells in the body, the 100-fold higher genetic diversity of bacteria encodes for outstanding mechanistic and metabolic competences that influence not only their own microbial niche, but host tissue–specific and immune cell functions. Beyond bacteria, the human microbiome is also composed of eukaryotic fungi, archaea and viruses, which is thus called "four-kingdom microbiota". Fungal mycobiome are ubiquitous and common microbes in diverse environments including as commensal organisms on the human body. The mycobiome has been appreciated as important for the development, maintenance, and instruction of the immune system, which is critical for human health and diseases progression. Our research interests are as follows:
Mechanistic investigation of fungal-host interaction

The role of nutrition in modulation of mycobiome and human health
Publications
Liu NN, Jiao N, Tan JC, Wang Z, Wu D, Wang AJ, Chen J, Tao L, Zhou C, Fang W, Cheong IH, Pan W, Liao W, Kozlakidis Z, Heeschen C, Moore GG, Zhu L, Chen X, Zhang G, Zhu R, Wang H. Multi-kingdom microbiota analyses identify bacterial-fungal interactions and biomarkers of colorectal cancer across cohorts. Nat Microbiol. 2022 Feb;7(2):238-250. doi: 10.1038/s41564-021-01030-7. Epub 2022 Jan 27. PMID: 35087227; PMCID: PMC8813618.(First author)

Wang Y, Zhou J, Zou Y, Chen X, Liu L, Qi W, Huang X, Chen C,Liu NN. Fungal commensalism modulated by a dual-action phosphate transceptor. Cell Rep. 2022 Jan 25;38(4):110293. doi: 10.1016/j.celrep.2021.110293. PMID: 35081357.(Co-corresponding author)

Wu Y, Jiao N, Zhu R, Zhang Y, Wu D, Wang AJ, Fang S, Tao L, Li Y, Cheng S, He X, Lan P, Tian C,Liu NN, Zhu L. Identification of microbial markers across populations in early detection of colorectal cancer.Nat Commun. 2021 May 24;12(1):3063. doi: 10.1038/s41467-021-23265-y. PMID: 34031391; PMCID: PMC8144394. (Co-corresponding author)

Yi S,Liu NN, Hu L, Wang H, Sahni N. Base-resolution stratification of cancer mutations using functional variomics.Nat Protoc. 2017 Nov;12(11):2323-2341. doi: 10.1038/nprot.2017.086. Epub 2017 Oct 5. PMID: 28981122; PMCID: PMC6145840.(#Co-first author)

Liu NN, Ma Q, Ge Y, Yi CX, Wei LQ, Tan JC, Chu Q, Li JQ, Zhang P, Wang H. Microbiome dysbiosis in lung cancer: from composition to therapy.NPJ Precis Oncol. 2020 Dec 10;4(1):33. doi: 10.1038/s41698-020-00138-z. PMID: 33303906; PMCID: PMC7730185. (First author)

Ding X, Kambara H, Guo R, Kanneganti A, Acosta-Zaldívar M, Li J, Liu F, Bei T, Qi W, Xie X, Han W,Liu N, Zhang C, Zhang X, Yu H, Zhao L, Ma F, Köhler JR, Luo HR. Inflammasome-mediated GSDMD activation facilitates escape of Candida albicans from macrophages.Nat Commun. 2021 Nov 18;12(1):6699. doi: 10.1038/s41467-021-27034-9. PMID: 34795266; PMCID: PMC8602704.

Liu NN, Acosta-Zaldívar M, Qi W, Diray-Arce J, Walker LA, Kottom TJ, Kelly R, Yuan M, Asara JM, Lasky-Su JA, Levy O, Limper AH, Gow NAR, Köhler JR. Phosphoric Metabolites Link Phosphate Import and Polysaccharide Biosynthesis for Candida albicans Cell Wall Maintenance.mBio. 2020 Mar 17;11(2):e03225-19. doi: 10.1128/mBio.03225-19. PMID: 32184254; PMCID: PMC7078483.

Liu NN, Uppuluri P, Broggi A, Besold A, Ryman K, Kambara H, Solis N, Lorenz V, Qi W, Acosta-Zaldívar M, Emami SN, Bao B, An D, Bonilla FA, Sola-Visner M, Filler SG, Luo HR, Engström Y, Ljungdahl PO, Culotta VC, Zanoni I, Lopez-Ribot JL, Köhler JR. Intersection of phosphate transport, oxidative stress and TOR signalling in Candida albicans virulence.PLoS Pathog. 2018 Jul 30;14(7):e1007076. doi: 10.1371/journal.ppat.1007076. PMID: 30059535; PMCID: PMC6085062.

Wei LQ, Tan JC, Wang Y, Mei YK, Xue JY, Tian L, Song KY, Han L, Cui YC, Peng YB, Li JQ,Liu NN, Wang H. Fingolimod Potentiates the Antifungal Activity of Amphotericin B.Front Cell Infect Microbiol. 2021 Apr 23;11:627917. doi: 10.3389/fcimb.2021.627917. PMID: 33968796; PMCID: PMC8102868. (Co-corresponding author)

Liu L, Jiang T, Zhou J, Mei Y, Li J, Tan J, Wei L, Li J, Peng Y, Chen C,Liu NN, Wang H. Repurposing the FDA-approved anticancer agent ponatinib as a fluconazole potentiator by suppression of multidrug efflux and Pma1 expression in a broad spectrum of yeast species.Microb Biotechnol. 2021 May 6. doi: 10.1111/1751-7915.13814. Epub ahead of print. PMID: 33955652. (Co-corresponding author)

Yuanqing Xia#, Lumin Zhong#, Jing-Cong Tan#, Zhiruo Zhang, Jiajun Lv, Yiting Chen, Anda Zhao, Lili Huang, Zichong Long,Ning-Ning Liu*, Hui Wang*, Shenghui Li*.Frontiers in Cell and Developmental Biology.(2020).How to understand "Herd immunity" in COVID-19 pandemic. (Co-corresponding author).

Yikun Mei1,#, Tong Jiang2,#, Yun Zou2,Yuanyuan Wang2, Jia Zhou1, Jinyang Li1, Lin Liu1, Jingcong Tan1, Luqi Wei1, Jingquan Li1, Huanqin Dai3, Yibing Peng4,5, Lixin Zhang6, Jose L. Lopez-Ribot7,8, Rebecca S. Shapiro9, Changbin Chen2,*,Ning-Ning Liu1,*, Hui Wang1,*. (2020) FDA approved drug library screening identifies robenidine as a repositionable antifungal.Frontiers in Microbiology, Accepted. (Co-corresponding author)

Zhou J, Li J, Cheong I,Liu NN*, Wang H*. Evaluation of artemisinin derivative artemether as a fluconazole potentiator through inhibition of Pdr5.Bioorg Med Chem. 2021 Jun 25; 44:116293. doi: 10.1016/j.bmc.2021.116293. Epub ahead of print. PMID: 34243044. (Co-corresponding author)

Ning-Ning Liu1,*, Jing-Cong Tan1, Jingquan Li1, Shenghui Li1,*, Yong Cai1,*,Hui Wang1,*. (2020)COVID-19 Pandemic: Experiences in China and Implications for its Preventionand Treatment Worldwide.Current Cancer Drug Target,20, 1-7. Doi: 10.2174/1568009620666200414151419. (First and co-corresponding author)

Silao FGS, Ryman K, Jiang T, Ward M, Hansmann N, Molenaar C,Liu NN, Chen C, Ljungdahl PO. Glutamate dehydrogenase (Gdh2)-dependent alkalization is dispensable for escape from macrophages and virulence of Candida albicans.PLoS Pathog. 2020 Sep 16;16(9):e1008328. doi: 10.1371/journal.ppat.1008328. Epub ahead of print. PMID: 32936835.

Chen Z, Zhou R, Zhang Y, Hao D, Wang Y, Huang S,Liu N, Xia C, Yissachar N, Huang F, Chu Y, Yan D. β-arrestin 2 quenches TLR signaling to facilitate the immune evasion of EPEC.Gut Microbes. 2020 Sep 2;11(5):1423-1437. doi: 10.1080/19490976.2020.1759490. Epub 2020 May 13. PMID: 32403971; PMCID: PMC7524320.

Santus, W., Barresi, S., Mingozzi, F., Broggi, A., Orlandi, I., & Stamerra, G.,Liu NN, et al. (2017). Skin infections are eliminated by cooperation of the fibrinolytic and innate immune systems.Science Immunology, 2(15), eaan2725. 13.44

Li Y, McGrail DJ, Xu J, Li J,Liu NN, Sun M, Lin R, Pancsa R, Zhang J, Lee JS, Wang H, Mills GB, Li X, Yi S, Sahni N. MERIT: Systematic Analysis and Characterization of Mutational Effect on RNA Interactome Topology.Hepatology. 2019 Aug;70(2):532-546. doi: 10.1002/hep.30242. Epub 2019 Jan 19. PMID: 30153342; PMCID: PMC6538468.

Xu JL, Luo YX, Yuan SH, Li LW,Liu NN*. Antifungal Nanomaterials: Current Progress and Future Directions.Innov Dig Health Diagn Bio. 2020; [Epub ahead of print]. DOI: 10.36401/IDDB-20-03.

Chen Y-Q, Li Q, Zhang T-Y,Liu NN*. Candidalysin: From mechanism of action to biomarker development and therapeutic response.Innov Dig Health Diagn Bio. 2020; 1:000–000. DOI: 10.36401/IDDB-20-02.

Liu, N. N., Flanagan, P. R., Zeng, J., Jani, N. M., Cardenas, M. E., Moran, G. P., & Köhler, J. R. (2017). Phosphate is the third nutrient monitored by TOR inCandida albicansand provides a target for fungal-specific indirect TOR inhibition.Proceedings of the National Academy of Sciences, 114(24), 6346-6351.

Liu, N. N., Han, T. X., Du, L. L., & Zhou, J. Q. (2010). A genome-wide screen forSchizosaccharomyces pombedeletion mutants that affect telomere length.Cell Research, 20(8), 963-965.

Liu, N. N., & Köhler, J. R. (2016). Antagonism of fluconazole and a proton pump inhibitor againstCandida albicans.Antimicrobial agents and chemotherapy, 60(2), 1145-1147.

Hu Y#, Tang HB#,Liu N. N.#, Tong XJ, Dang W, Duan YM, Fu XH, Zhang Y, Peng J, Meng FL, Zhou JQ. (2013) Telomerase-null survivor screening identifies novel telomere recombination regulators,PLOS Genetics, 9(1):e1003208.

Flanagan PR,Liu NN, Fitzpatrick DJ, Hokamp K, Köhler JR, Moran GP. (2017). TheCandida albicansTOR-Activating GTPases Gtr1 and Rhb1 Coregulate Starvation Responses and Biofilm Formation.mSphere, 2(6). pii: e00477-17. 4.282

García C, Tebbji F, Daigneault M,Liu NN, Köhler JR, Allen-Vercoe E, Sellam A(2017). The Human Gut Microbial Metabolome Modulates Fungal Growth via the TOR Signaling Pathway.mSphere,2(6). pii: e00555-17.

Shekhar-Guturja, T., Tebung, W. A., Mount, H.,Liu, N. N., Köhler, J. R., Whiteway, M., & Cowen, L. E. (2016). Beauvericin Potentiates Azole Activity via Inhibition of Multidrug Efflux, BlocksCandida albicansMorphogenesis, and Is Effluxed via Yor1 and Circuitry Controlled by Zcf29.Antimicrobial Agents and Chemotherapy, 60(12), 7468-7480.

Tong XJ, Li QJ, Duan YM, Liu N. N., Zhang ML and Zhou JQ (2011) Est1 protects telomeres and inhibits subtelomeric Y'-element recombination.Molecular and Cellular Biology. 31(6):1263-74. 3.611.