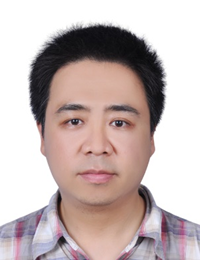 XU Gang
Associate Professor
Email:gangxu@sjtu.edu.cn
Tel:63846590-776145
Research Interests:
1. Etiology and intervention research of chronic diseases among community population
2. Study on health-related behaviors among high-risk groups of AIDS and STDs, children and adolescents
Biography
Xu Gang, PH.D of Epidemiology and Biostatistics, has been engaged in teaching and research work on preventive medicine, epidemiology, health statistics, etc. since 2003.
He was selected as an outstanding young talent of Shanghai public health by Shanghai Municipal Health Bureau and as a key member of the collaborative innovation team of Shanghai Jiao Tong University School of Medicine. He presided over the National Natural Science Youth Fund project, Chinese Longitudinal Healthy Longevity Survey in Shanghai, etc.
He served as the chief teacher of the "preventive medicine and community health teaching team", a member of the public health education committee of Shanghai Preventive Medicine Association, the Deputy Secretary-General of the Council of Shanghai student nutrition and Health Promotion Association. He participated in compiling 10 textbooks and monographs, and published 8 SCI papers as the first author or corresponding author.
Papers Published
Xu G, Xing G, Zhang B, Zhu J, Cai Y, Shen T, Rao J, Shi R, Cao Z, Nguyen T. The Relieving Effects of a Polyherb-Based Dietary Supplement ColonVita on Gastrointestinal Quality of Life Index (GIQLI) in Older Adults with Chronic Gastrointestinal Symptoms Are Influenced by Age and Cardiovascular Disease: A 12-Week Randomized Placebo-Controlled Trial. Evidence-based Complementary and Alternative Medicine. 2021.

Ren RJ, Huang Q, Xu G, Gu K, Dammer EB, Wang CF, Xie XY, Chen W, Shao ZY, Chen SD, Wang G. Association between Alzheimer's disease and risk of cancer: A retrospective cohort study in Shanghai, China. Alzheimers & Dementia. 2021.

Zhang Yue-Qi, Wang Chun-Fang, Xu Gang, Zhao Qian-Hua,Xie Xin-Yi,Cui Hai-Lun,Wang Ying,Ren Ru-Jing, Guo Qi-Hao,Wang Gang. Mortality of Alzheimer's Disease Patients: A 10-Year Follow-up Pilot Study in Shanghai. Canadian journal of neurological sciences,2020,47(2):226-230.

Zhang S, Wang S, Wang Z, Wang Y, Jiang X, Xu G, Cai Y. The association between involuntary subordination and common mental disorders among men who have sex with men (MSM) in Shanghai, China. BMC Psychiatry. 2019,27;19(1):369.

Zhu J, Li J, He Y, Li N, Xu G, Yu J. The influence and interaction of exposure to pro-smoking and anti-smoking messaging on youth smoking behaviour and susceptibility. Tobacco Induced Diseases. 2019.

Yueqi Zhang, Chunfang Wang, Ying Wang, Qin Xiao, Jun Liua, Jianfang Ma, Haiyan Zhou, Jing Pan, Yuyan Tan, Shengdi Chen, Gang Xu, Gang Wang. Mortality from parkinson's disease in china: findings from a ten-year follow up study in shanghai. Parkinsonism & Related Disorders, 2018,05:012.

Xin Wang, Zezhou Wang,Xueqin Jiang,Rui Li, Ying Wang, Gang Xu, HuachunZou, Yong Cai. A Cross-Sectional Study of the Relationship between Sexual Compulsivity and Unprotected Anal Intercourse among Men who have Sex with Men in Shanghai, China. BMC Infectious Diseases, 2018,18:465.

Gang Xu, Zhaochun Cao, Mina Shariff, PingpingGu, Tuong Nguyen, Tian Zhou, Rong Shi, Jianyu Rao. Effects of G.H.3. On mental symptoms and health-related quality of life among older adults: results of a three-month follow-Up study in Shanghai, China. Nutrition Journal, 2016,15: 9.