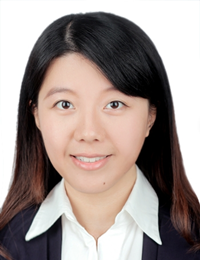 HUANG Hengye
Email: huanghy1107@shsmu.edu.cn,huanghy1107@qq.com
Research Interests
Childhood Obesity and Chronic Diseases, Statistical Modeling, Clinical Research Methodology.
Teaching
Graduate course: Advanced Health Statistics;

undergraduate courses: Health Statistics, Medical Statistics, Epidemiology, Data Management and Statistical Analysis.
Research Projects
Zhou C, Shi Y, Chai P, Wu F, Xia W, He X, Shi Y, Huang H*, Jia R, Fan X. Contemporary update of overall prognosis and nomogram to predict individualized survival for Chinese patients with eyelid sebaceous carcinoma. EBioMedicine. 2018 Oct;36:221-228. (*co-corresponding author)

Qian Y, Yu S, Shi Y, Huang H*, Fan C. Risk Factors for the Occurrence and Progression of Posttraumatic Elbow Stiffness: A Case-Control Study of 688 Cases. Front Med (Lausanne). 2020 Dec 16;7:604056. (*co-corresponding author)

Li X, Huang H*, Xu H, Shi Y, Qian Y, Zou J, Yi H, Guan J, Yin S. Excessive daytime sleepiness, metabolic syndrome, and ostructive sleep apnea: two independent large cross-sectional studies and one interventional study. Respir Res. 2019 Dec 4;20(1):276. (*co-first author)

Wang F, Xiong X, Xu H, Huang H,* Shi Y, Li X, Qian Y, Zou J, Yi H, Guan J, Yin S. The association between obstructive sleep apnea syndrome and metabolic syndrome: a confirmatory factor analysis. Sleep Breath. 2019 Sep;23(3):1011-1019. (*co-corresponding author)

Xu H, Zhao X, Shi Y, Li X, Qian Y, Zou J, Yi H, Huang H*, Guan J, Yin S. Development and validation of a simple-to-use clinical nomogram for predicting obstructive sleep apnea. BMC Pulm Med. 2019 Jan 18;19(1):18. (*co-corresponding author)

Jing J, Yinchen S, Xia C, Jing W, Chong C, Xun X, Hengye H*, Kun L. Pharmacogenomic study on anti-VEGF medicine in treatment of macular Neovascular diseases: a study protocol for a prospective observational study. BMC Ophthalmol. 2018 Jul 24;18(1):181. (*co-corresponding author)

Ji M, Genchev GZ, Huang H, Xu T, Lu H, Yu G. Evaluation Framework for Successful Artificial Intelligence-Enabled Clinical Decision Support Systems: Mixed Methods Study. J Med Internet Res. 2021 Jun 2;23(6):e25929. doi: 10.2196/25929. PMID: 34076581.

Shen L, Qiu L, Liu D, Wang L, Huang H, Ge H, Xiao Y, Liu Y, Jin J, Liu X, Wang DW, Peterson ED, He B, Zhou N. The Association of Low Molecular Weight Heparin Use and In-hospital Mortality Among Patients Hospitalized with COVID-19. Cardiovasc Drugs Ther. 2021 Jan 4:1–8.

Xu P, Guo R, You J, Cheng S, Li J, Zhong H, Sun C, Xu H, Huang H, Li B, Zhao W. Dynamic evaluation of the prognostic value of 18F-FDG PET/CT in extranodal NK/T-cell lymphoma, nasal type. Ann Hematol. 2021 Apr;100(4):1039-1047.

Shen R, Xu PP, Wang N, Yi HM, Dong L, Fu D, Huang JY, Huang HY, Janin A, Cheng S, Wang L, Zhao WL. Influence of oncogenic mutations and tumor microenvironment alterations on extranodal invasion in diffuse large B-cell lymphoma. Clin Transl Med. 2020 Nov;10(7):e221.

Guo R, Xu P, Cheng S, Lin M, Zhong H, Li W, Huang H, Ouyang B, Yi H, Chen J, Lin X, Shi K, Zhao W, Li B. Comparison of Nasopharyngeal MR, 18 F-FDG PET/CT, and 18 F-FDG PET/MR for Local Detection of Natural Killer/T-Cell Lymphoma, Nasal Type. Front Oncol. 2020 Oct 14;10:576409.

Zhong H, Chen J, Cheng S, Chen S, Shen R, Shi Q, Xu P, Huang H, Zhang M, Wang L, Wu D, Zhao W. Prognostic nomogram incorporating inflammatory cytokines for overall survival in patients with aggressive non-Hodgkin's lymphoma. EBioMedicine. 2019 Mar;41:167-174.

Chen C, Chen X, Huang H, Han C, Qu Y, Jin H, Niu T, Zhang Y, Liu K, Xu X. Elevated plasma and vitreous levels of leucine-rich-α2-glycoprotein are associated with diabetic retinopathy progression. Acta Ophthalmol. 2019 May;97(3):260-264.

Xu PP, Fu D, Li JY, Hu JD, Wang X, Zhou JF, Yu H, Zhao X, Huang YH, Jiang L, Liu F, Su LP, Chen ZW, Zeng QS, Chen JP, Fang MY, Ma J, Liu T, Song YP, Yu K, Li Y, Qiu LG, Chen XQ, Gu J, Yan JS, Hou M, Huang HY, Wang L, Cheng S, Shen Y, Xiong H, Chen SJ, Zhao WL. Anthracycline dose optimisation in patients with diffuse large B-cell lymphoma: a multicentre, phase 3, randomised, controlled trial. Lancet Haematol. 2019 Jun;6(6):e328-e337.

Liu K, Song Y, Xu G, Ye J, Wu Z, Liu X, Dong X, Zhang M, Xing Y, Zhu S, Chen X, Shen Y, Huang H, Yu L, Ke Z, Rosenfeld PJ, Kaiser PK, Ying G, Sun X, Xu X; PHOENIX Study Group. Conbercept for Treatment of Neovascular Age-related Macular Degeneration: Results of the Randomized Phase 3 PHOENIX Study. Am J Ophthalmol. 2019 Jan;197:156-167.

Xu PP, Xiong J, Cheng S, Zhao X, Wang CF, Cai G, Zhong HJ, Huang HY, Chen JY, Zhao WL. A Phase II Study of Methotrexate, Etoposide, Dexamethasone and Pegaspargase Sandwiched with Radiotherapy in the Treatment of Newly Diagnosed, Stage IE to IIE Extranodal Natural-Killer/T-Cell Lymphoma, Nasal-Type. EBioMedicine. 2017 Nov;25:41-49.

Xu H, Wang H, Guan J, Yi H, Qian Y, Zou J, Xia Y, Fu Y, Li X, Jiao X, Huang H, Dong P, Yu Z, Yang J, Xiang M, Li J, Chen Y, Wang P, Sun Y, Li Y, Zheng X, Jia W, Yin S. Effects of continuous positive airway pressure on neurocognitive architecture and function in patients with obstructive sleep apnoea: study protocol for a multicentre randomised controlled trial. BMJ Open. 2017 May 25;7(5):e014932.