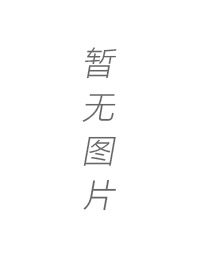 BIOGRAPHY
From September 1997 to June 2001, I studied international Trade as an undergraduate in School of Business Administration, Shenyang Pharmaceutical University. I got my bachelor's degree in Economics in June 2001. From September 2001 to June 2004, I studied in The School of Business Administration of Shenyang Pharmaceutical University as a master of Pharmaceutical Administration and obtained the master of Science degree. In June 2004, I began to work in the Department of Health Policy, School of Humanities and Health Administration, Shanghai Second Medical University as a teaching assistant and secretary of the Department. Since June 2006, I have been working in the Teaching and Research Department of Medical Marketing, School of Humanities and Health Management, Shanghai Second Medical University. During this period, I have been involved in the discipline construction, enrollment and student training of medical marketing major in our university. I was employed as a lecturer in January 2007. Since 2010, he has been working as a teacher and secretary of the Department of Social Medicine and Health Service Management, School of Public Health, Shanghai Jiao Tong University.
During the working period, mainly engaged in pharmaceutical management, pharmaceutical marketing and pharmaceutical policy and other aspects of teaching and scientific research, including the subject.
During my tenure, I published articles: "Review and Reflection on the Establishment of Drug recall System in China", "Research on Commodity Placement Area in Open-shelf Retail Drugstore", "Space Design in Open-shelf Retail Drugstore", "Review of Pharmacy Trusteeship in Nanjing", "Investigation and Analysis of Adverse Drug Reaction Cognition of The Public in Shanghai", "Interested Committee members and Independent Review in biomedical research ethics review", "Pharmaceutical care in Community health Service stations", etc.
During my tenure, I served as a summer social practice guide for college students, and guided students to publish articles such as "Investigation on the Current Situation of Pharmaceutical Care by clinical pharmacists in Community Health Service Center of Huangpu District of Shanghai", "Study on the Awareness rate of Online Prescription drug Purchase by Shanghai Residents and the Influencing Factors of Hospitals", "Survey of Shanghai Residents' Perceptions of Buying Prescription Drug Online "and many other articles.
During my tenure, I participated in the compilation of textbooks "Medical Service Marketing", "International Pharmaceutical Trade" and "Pharmaceutical Marketing".