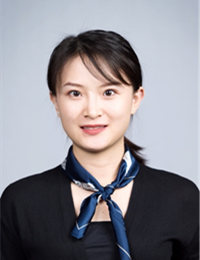 LIN Nan
Associate Professor
Department of Environmental Health
School of Public Health, Shanghai Jiao Tong University
Email: linnan5945@sjtu.edu.cn
Tel: +86-021-63846590-776197
Research Areas: Room 715, West No. 4 Building, 280 South Chongqing Rd, Shanghai, China 200025
Address:Room 715, West No. 4 Building, 280 South Chongqing Rd, Shanghai, China 200025
Expertise
Environmental fate, Environmental chemistry, Exposure and risk assessment, Environmental and bio-analysis, Organic pollutants, Indoor air pollution, Emerging contaminants
Biography
Dr. Lin is an associate professor in the Department of Environmental Health at Shanghai Jiao Tong University in China and has been recognized as Shanghai's Overseas High-Level Talent. She received her PhD at Peking University in China under the supervision of Prof. Shu Tao and realized her post-doctorate at the University of Michigan in the US with Prof. Stuart Batterman. She was also a Travel Awardee of International Society of Exposure Science in 2019 and a visiting scholar in Columbia University in 2016. Dr. Lin has served as a member in multiple international organizations, including International Environmental & Health Sciences Consortium, and International Society of Exposure Science. She is also an editorial member in multiple international journals, e.g. Journal of Environmental Exposure Assessment, Eco-Environment & Health, etc.
Dr. Lin's research interests address environmental fate, human exposure and risk assessment. Via using interdisciplinary methods of environmental geography, environmental chemistry, and epidemiology, she investigates pollutants transport and transformation, and evaluates exposure characteristics and deriving health risk. Her research is applied to contemporary problems including ambient and indoor air quality, persistent organic pollutants, and emerging pollutants. She has published over 30 peer-reviewed scientific articles in international journals, including Environ. Int., Environ. Sci. Technol., J. Hazard. Mater., etc.
Education
2016.03 – 2016.06, Visiting Scholar, School of Public Health, Columbia University

2012.09 – 2017.07, PhD, College of Urban and Environmental Sciences, Peking University

2008.09 – 2012.07, B.S., College of Environmental Science and Engineering, Tongji University
Professional Experience
2021.01 – Present, Associate Professor, Department of Environmental Health, Shanghai Jiao Tong University

2020.09 – 2020.12, Assistant Professor, Department of Environmental Health, Shanghai Jiao Tong University

2017.08 – 2020.07, Research/Postdoctoral Fellow, Department of Environmental Health Sciences, University of Michigan
Selected Publications
Lin N*, Zhong L, Godwin C, Batterman S. Be Alert for Vapor Intrusion of 1,4-Dioxane from Contaminated Groundwater. Science of the Total Environment, 2022: 153713.

Lin N, Du W*, Wang J, Yun X, Chen L*. The effect of COVID-19 restrictions on particulate matter on different modes of transport in China. Environmental Research, 2021: 112205.

Lin N, Kwarteng L, Godwin C, Warner S, Robins T, Arko-Mensah J, Fobil JN, Batterman S*. Airborne Volatile Organic Compounds at an E-Waste Site in Ghana: Source Apportionment, Exposure and Health Risks. Journal of Hazardous Materials, 2021, 419: 126353.

Lin N, Rosemberg MA, Li W, Meza-Wilson E, Godwin C, Batterman S*. Occupational exposure and health risks of volatile organic compounds (VOCs) of hotel housekeepers. Indoor Air, 2021, 31: 26-39.

Lin N, Ding N, Meza-Wilson E, Devasurendra AM, Godwin C, Park SK, Batterman S*. Volatile organic compounds in feminine hygiene products sold in the US market: A survey of products and health risks. Environment International, 2020, 144: 105740.

Lin N, Mu XL, Wang GL, Ren YA, Su S, Li ZW, Wang B, Tao S*. Accumulative effects of indoor air pollution exposure on leukocyte telomere length among non-smokers. Environmental Pollution, 2017, 227: 1-7.

Lin N, Mu XL, Wang GL, Ren YA, Tang DL, Wang B, Li ZW, Su S, Kan HD*, Tao S. A genetic susceptibility study of lung cancer risk induced by polycyclic aromatic hydrocarbons inhalation exposure after matching the primary exposure factors. Biomedical and Environmental Sciences, 2017, 30: 772-776.

Lin N, Chen YC, Du W, Shen GF, Zhu X, Huang TB, Wang XL, Cheng HF, Liu JF, Xue CY, Liu GQ*, Zeng EY, Xing BS, Tao S*. Inhalation exposure and risk of polycyclic aromatic hydrocarbons (PAHs) among the rural population adopting wood gasifier stoves compared to different fuel-stove users. Atmospheric Environment, 2016, 147: 485-491.

Lu Q#, Lin N#, Cheng X, Yuan T, Zhang Y, Gao Y, Xia Y, Ma Y*, Tian Y*. Simultaneous determination of 16 urinary metabolites of organophosphate flame retardants and organophosphate pesticides by solid phase extraction and ultra-performance liquid chromatography coupled to tandem mass spectrometry. Chemosphere, 2022: 134585.

Shen GF*, Chen YC, Du W, Lin N, Wang XL, Cheng HF, Liu JF, Xue CY, Liu GQ*, Zeng EY, Xing BS, Tao S*. Exposure and size distribution of nitrated and oxygenated polycyclic aromatic hydrocarbons among the population using different household fuels. Environmental Pollution, 2016, 216: 935-942.

Shen GF, Chen YC, Xue CY, Lin N, Huang Y, Shen HZ, Wang YL, Li TC, Zhang YY, Su S, Huangfu YB, Zhang WH, Chen XF, Liu GQ*, Liu WX, Wang XL, Wong MH, Tao S*. Pollutant emissions from improved coal-and wood-fueled cookstoves in rural households. Environmental Science & Technology, 2015, 49: 6590-6598.

Zhang YY, Lin N, Su S, Shen GF, Chen YC, Yang CL, Li W, Shen HZ, Huang Y, Chen H, Wang XL, Liu WX, Tao S*. Freeze drying reduces the extractability of organochlorine pesticides in fish muscle tissue by microwave-assisted method. Environmental Pollution, 2014, 191: 250-252.
Grants
2022 – 2025, Shanghai Municipal Science and Technology Commission, Per- and Poly-fluoroalkyl Substances (PFASs) Internal and External Exposure Characteristics and Effects on Immune System in an Elderly Cohort, PI

2022 – 2024, Shanghai Municipal Agriculture and Rural Affairs Committee, Distribution of Microplastic Plasticizer in Vegetables and Human Exposure Risk, Co-Investigator

2022 – 2023, Zhejiang Provincial Department of Agriculture and Rural Affairs, Agricultural Product Quality and Safety Hidden Trouble Investigation and Risk Assessment Research Project, Co-Investigator

2021 – 2022, Key Laboratory of Coastal Environment and Resources of Zhejiang Province, Per- and Poly-fluoroalkyl Substances (PFASs) Internal and External Exposure Characteristics among Elderly People in Eastern Coastal Zone, PI

2018 – 2019, U.S. Centers for Disease Control and Prevention, Occupational Inhalation Exposure to and Health Risk of VOCs of Hotel Housekeepers, Co-PI

2018 – 2019, U.S. National Institutes of Health, Feminine Care Products and Exposure to Volatile Organic Compounds (VOCs), Co-Investigator
Additional Information
Member / China representative, International Environmental & Health Sciences Consortium (IEHSC)

Member, International Society of Exposure Science (ISES)

Member, China Cohort Consortium (CCC)

Member, China Anti-Cancer Association

Member, Indoor Environment and Health Branch, Chinese Society for Environmental Sciences

Editorial Board Member, Journal of Environmental Exposure Assessment, Journal of Public Health Issues and Practices

Early Career Board Member, Eco-Environment & Health, Journal of Environmental and Occupational Medicine (in Chinese)

Reviewer for Environmental Science & Technology, Environmental Research, etc.

Travel Awardee, International Society of Exposure Science (ISES), 2019