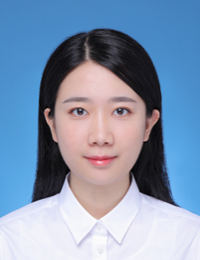 XU Wanxing
Technician
Email:xuwanxing@shsmu.edu.cn
Research Areas: Bioinformatics
Biography
Xu received her B. S. degree in Biological Sciences from University of Science and Technology of China in 2016, where she focused on research of phenotypes and functions of natural killer cells in K-rasG12D spontaneous lung cancer model mice in Cell Biology and Immunology Laboratory. She obtained her M.Sc. in Computational Biology from Shanghai Institutes of Nutrition and Health, Chinese Academy of Sciences in 2019 with a focus on origin and genomic diversity of the Wakhi population. In July 2019, she joined the Center for Single-Cell Omics as a technician of Bioinformatics Core. In addition to server maintenance, she participates in projects of single-cell multi-omics data analysis.
Selected Publications
Deng, L., Lou, H., Zhang, X., Thiruvahindrapuram, B., Lu, D., Marshall, C. R., Liu, C., Xie, B., Xu, W., Wong, L. P., Yew, C. W., Farhang, A., Ong, R. T., Hoque, M. Z., Thuhairah, A. R., Jong, B., Phipps, M. E., Scherer, S. W., Teo, Y. Y., Kumar, S. V., … Xu, S. (2019). Analysis of five deep-sequenced trio-genomes of the Peninsular Malaysia Orang Asli and North Borneo populations. BMC genomics, 20(1), 842.