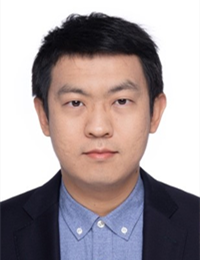 LI Huipeng
Professor
Email: huipeng.li@sjtu.edu.cn
Research Areas: Bioinformatics, single cell omics, tumor biology
Biography
Dr. Huipeng Li received his B. S. degree in Physics from Fudan University in 2008. He was then enrolled into the Singapore MIT Alliance (SMA) joint Ph.D. programme, and obtained his Ph.D. in Computational Systems Biology in 2014. Afterwards, he did his postdoc in Genome Institute of Singapore and then Dana Farber Cancer Institute at Harvard Medical School. In October 2020, he joined the Center for Single-Cell Omics as the Bioinformatics Core Director.
Dr. Huipeng Li's research focuses on developing algorithms to analyze single cell omics data and dissect complexities of human diseases. He had developed the Reference Component Analysis (RCA) algorithm to classify cell types in highly heterogenous cancer data. He also applied RCA to investigate the cellular heterogeneity of human colorectal cancer (Li & Courtois et al 2017). More recently, he has been developing algorithms for single cell multi-omics and spatial omics. He developed data analysis methods for the single cell multi-omics technology CORTAD-Seq, and studied the drug resistant mechanism of lung cancer cells. (Kong & Li et al, 2019). He contributed to the development of the spatial omics toolbox Giotto (Dries & Zhu et al, 2020).
Publications
R Dries, Q Zhu, R Dong, CH Eng, H Li, K Liu, Y Fu, T Zhao, A Sarkar, F Bao, R George, N Pierson, L Cai, G-C Yuan. Giotto, a toolbox for integrative analysis and visualization of spatial expression data. Genome Biology. 2021

SL Kong*, H Li*, JA Tai, ET Courtois, HM Poh, DP Lau, YX Haw, NG Iyer, D Tan, S Prabhakar, D Ruff, Axel M Hillmer. Concurrent Single-Cell RNA and Targeted DNA Sequencing on an Automated Platform for Comeasurement of Genomic and Transcriptomic Signatures. Clinical Chemistry. 2019

V Koh, R Kalpana, H Li, T Nandi, A Tan, S Prabhakar, J Chen, SL Chan, A Shabbir, J So, P Tan, WP Yong. Single-cell transcriptomics reveals clonal diversity and tumor heterogeneity in gastric cancer. Cancer Science. 2018.

H Li*, ET Courtois*, D Sengupta, Y Tan, KH Chen, JL Goh, SL Kong, C Chua, KH Lim, WS Tan, M Wong, I Cima, MH Tan, L Wee, AM Hillmer, IB Tan, P Robson, S Prabhakar. Reference component analysis of single-cell transcriptomes elucidates cellular heterogeneity in human colorectal tumors. Nature Genetics. 2017

H Li, L Venkatraman, BC Narmada, JK White, H Yu, L Tucker-Kellogg. Computational analysis reveals the coupling between bistability and the sign of a feedback loop in a TGF-β1 activation model. BMC systems biology. 2017

M Sharma, H Li, D Sengupta, S Prabhakar, J Jayadeva. FORKS: Finding Orderings Robustly using K-means and Steiner trees. BioRxiv 2017.

Y Hu, T Hase, HP Li, S Prabhakar, H Kitano, SK Ng, S Ghosh, LJK Wee. A machine learning approach for the identification of key markers involved in brain development from single-cell transcriptomic data. BMC genomics. 2016

IC Ng, P Pawijit, LY Teo, H Li, SY Lee, H Yu. Kinectin-dependent endoplasmic reticulum transport supports focal complex maturation for chemotaxis in shallow gradients. J Cell Sci. 2016.

CG Anene-Nzelu, D Choudhury, H Li, A Fraiszudeen, KY Peh, YC Toh, SH Ng, HL Leo, H Yu. Scalable cell alignment on optical media substrates. Biomaterials. 2013

L Venkatraman, H Li, CF Dewey Jr, JK White, SS Bhowmick, H Yu, L Tucker-Kellogg. Steady states and dynamics of urokinase-mediated plasmin activation in silico and in vitro. Biophysical Journal. 2011.