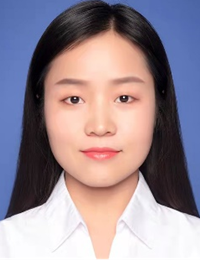 MENG Mei
M.S., Laboratory Technician
Email: mm2020@sjtu.edu.cn
Tel: 15502163083
Research: Single-cell Multi-Omics Technology, Systems biology
Address: 227 South Chongqing Road, Shanghai, China
Biography
Mei Meng obtained her master's degree in pharmacology from Zhongshan Hospital Fudan University in 2020, and then joined State Key Laboratory of Oncogenes and Related Genes, Center for Single-Cell Omics, School of Public Health, Shanghai Jiao Tong University School of Medicine as a laboratory technician of the genomics platform.
Specializing in the development of new technologies and new methods of single cell sequencing, mastering a variety of library construction technologies including single-cell whole genome, exome, transcriptomics, methylome, etc. with independent research and patent protection. Having the ability to isolate single cells from the tissue of many species. Proficient in operating flow sorting, single-cell titration sorting system, cell printer and other large-scale single-cell related equipment. As of 2022, Meng has published several papers as the first author and a participating author, and participated in the application of 5 patents.
Publications
Meng M.#, Zhang W.#, Tang Q., Yu B., Li T., Rong R., Zhu T., Xu M., Shi Y., Bioinformatics analyses on the immune status of renal transplant patients, a systemic research of renal transplantation. BMC Med Genomics. 2020 Feb 11;13(1):24

Zhu D., Tang Q., Yu B., Meng M., Liu W., Li J., Zhu T., Vanhoutte PM., Leung SWS., Zhang Y., Shi Y.*, Major histocompatibility complexes are up-regulated in glomerular endothelial cells via activation of c-Jun N-terminal kinase in 5/6 nephrectomy mice. Br J Pharmacol. 2020 Nov;177(22):5131-5147.

He J, Lin Y, Meng M, Li J, Yang JY, Wang H. Construction of a Human Cell Landscape of COVID-19 Infection at Single-cell Level. Aging Dis. 2021 Jun 1;12(3):705-709. doi: 10.14336/AD.2021.0301. PMID: 34094635; PMCID: PMC8139199.

He J, Meng M, Wang H. A Novel Prognostic Biomarker LPAR6 in Hepatocellular Carcinoma via Associating with Immune Infiltrates[J]. Journal of Clinical and Translational Hepatology, 2021, 000:000-000.

He J, Rui Gao, Meng M, et.al. Lysophosphatidic Acid Receptor 6(LPAR6) is a Potential Biomarker Associated with Lung Adenocarcinoma. Int J Env Res Pub He. 2021, 18, 11038.