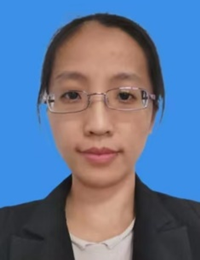 TANG Jiajia
Associate Researcher
Email: Jiajia.tang@shsmu.edu.cn
Tel: 18153705755
Research Areas: 227 South Chongqing Road, Shanghai, China
Biography
Dr. Jiajia Tang obtained her Ph.D in Virology from Hamburg University in 2017. Then she worked as postdoc in Heinrich Pette Institute, Leibniz Institute for Experimental Virology. In March 2020, she joined the lab of Professor Christopher Heeschen in Center for Single-Cell Omics, School of Public health, Shanghai Jiao Tong University School of Medicine as assistant researcher. In December 2020, she was promoted as associate researcher.
Dr. Jiajia Tang's research including two directions: 1) dissecting the heterogeneity of circulating cancer (stem) cells through single cell omics; 2) dissecting the heterogeneity of circulating cancer (stem) cells through analysis extracellular vesicles. She and lab members developed a CTC catching system which can efficiently isolate rare cancer cells in liquid biopsy. They also developed corresponding single cell picking method which can be applied for following single cell RNA analysis by Smart-seq3. She has published 6 original papers in prestigious journals, has been awarded as 2021 Pujiang talent of Shanghai. As participator, she has involved into one Key Program of National Natural Science Foundation of China, one Scientific Research Innovation Program of Shanghai Municipal Education Commission.
Publications
Caragliano E, Bonazza S, Frascaroli G, Tang J, Soh TK, Grünewald K, Bosse JB, Brune W. Human cytomegalovirus forms phase-separated compartments at viral genomes to facilitate viral replication. Cell Rep. 2022 Mar 8;38(10):110469. doi: 10.1016/j.celrep.2022.110469.

Jiajia Tang, Giada Frascaroli, Xuan Zhou, Jan Knickmann and Wolfram Brune. Cell Fusion and Syncytium Formation in Betaherpesvirus Infection. Viruses. 2021 Sep 30;13(10):1973. doi: 10.3390/v13101973.

Jiajia Tang, Giada Frascaroli, Robert J. Lebbink, Eleonore Ostermann, and Wolfram Brune. Human cytomegalovirus glycoprotein B variants affect viral entry, cell fusion, and genome stability. Proc Natl Acad Sci U S A. 2019 Aug 19. pii: 201907447.

Jiajia Tang, Renke Brixel and Wolfram Brune. Copy-Paste Mutagenesis: A Method for Large-Scale Alteration of Viral Genomes. Int. J. Mol. Sci. 2019, 20(4), 913.

Tim Schommartz, Jiajia Tang, Rebekka Brost, Wolfram Brune. Differential requirement of human cytomegalovirus UL112-113 protein isoforms for viral replication. J Virol. 2017 Aug 10;91(17). (co-first author).

Yang W, Li XB, Liu GW, Zhang BB, Zhang Y, Kong T, Tang J, Li DN, Wang Z. A colloidal gold probe-based silver enhancement immunochromatographic assay for the rapid detection of abrina. Biosens Bioelectron. 2011 Apr 15;26(8).