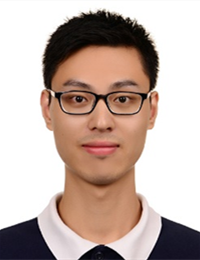 ZHENG Quan
Assistant Researcher
Email: 184277@shsmu.edu.cn
Tel: +86(0)21-63846590
Address: Room 401, East 5 building, 227 South Chongqing, Shanghai, China
Research Areas: Targeting metabolic network for cancer therapy
Educational Background
09/2011 – 12/2016, Shanghai Jiao Tong University School of Medicine, cell biology, Ph.D.

09/2007 – 06/2011, Huazhong Agricultural University, biotechnology, bachelor
Professional Experience
02/2020-present, assistant researcher in Center for Single-Cell Omics, Shanghai Jiao Tong University School of Medicine. I focus on the metabolic regulation and vulnerability of cancer stem cells in pancreatic cancer by using single-cell analysis.

01/2017 – 01/2020,postdoctoral researcher in Shanghai Jiao Tong University School of Medicine. I mainly engaged in three aspects of research as follows: 1. adipose metabolic regulation determines obesity-induced fatty liver and insulin resistance; 2. mechanism of mitochondrial metabolic modulation under stress; 3. FGF21 facilitates breast cancer metastasis through lipid metabolism.
Publications
Guo H, Xu J, Zheng Q, et al.. NRF2 SUMOylation promotes de novo serine synthesis and maintains HCC tumorigenesis. Cancer Lett. 2019 Dec 1;466:39-48.

Liang Q, Zheng Q, et al.. SENP2 Suppresses Necdin Expression to Promote Brown Adipocyte Differentiation. Cell Rep. 2019 Aug 20;28(8):2004-2011.

Wang T, Cao Y, Zheng Q, et al.. SENP1-Sirt3 Signaling Controls Mitochondrial Protein Acetylation and Metabolism. Mol Cell. 2019 Aug 22;75(4):823-834.

Zheng Q, Cao Y, et al.. Senp2 regulates adipose lipid storage by de-SUMOylation of Setdb1.J Mol Cell Biol. 2018 Jun 1;10(3):258-266.