Free Online Clinic on Sunday by Academicians and Hundreds of Dental Experts
March 16, 2022
In order to implement the spirit of the document Guidance on Accelerating the Innovative Development of Medical Education released by the State Council and promote the reform of medical education as well as improve the quality of medical talents training, academician Dong Jiahong, dean of Tsinghua University School of Clinical Medicine, led a delegation of 11 teaching supervisors, key teaching faculty and teaching managers from affiliated hospitals to visit and exchange with Shanghai Jiao Tong University School of Medicine and affiliated hospitals from March 7 to 8, 2022.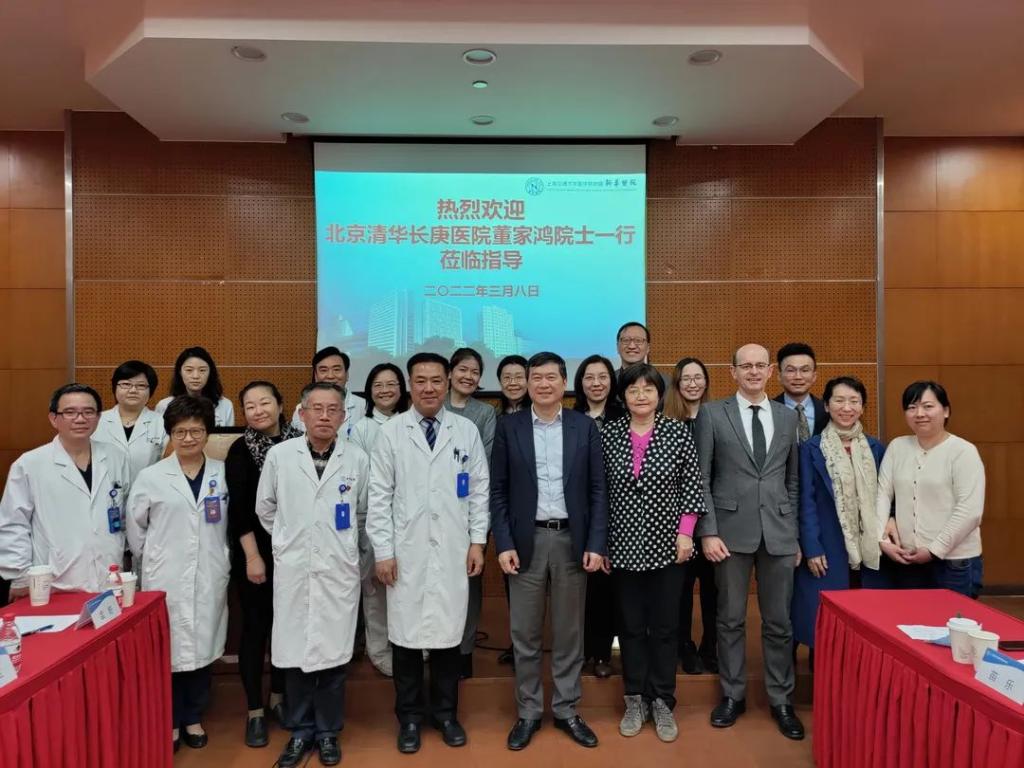 Group Photo of Both Parties
In order to further know the cultivation of pediatric professionals in our hospital, Dong Jiahong and his delegation had a discussion with President Sun Kun of the Academy of Pediatrics, full-time Vice President Chen Yiqi, and comrades in charge of the clinical medical school, teaching department, training base, simulation medicine teaching and research department, and organ system integration course of pediatrics in the affiliated hospital. On behalf of the Academy of Pediatrics and the affiliated Xinhua Hospital, President Sun Kun expressed a sincere welcome to their arrival, and Vice President Chen Yiqi briefly introduced the construction of the integrated curriculum in pediatrics. During the symposium, the two parties discussed about the neurological system, circulatory system and simulation medicine.
Tsinghua University attaches great importance to the development of medical and health disciplines, and takes the development of health science and technology and cultivation of health career talents as an important strategic direction for the development of the new century. Through the visit and exchange, it is of great significance to promote the setting and implementation of an integrated curriculum for organ systems, to learn the advanced educational philosophy and culture, and to promote the teaching of organ systems in a rapid and systematic manner, and to improve the quality of high-level pediatric medical personnel training in an all-round way.